The Gilman Chapel Concert Series
Each year beginning in 2019 we present the GILMAN CHAPEL CONCERT SERIES.
WE INVITE YOU to come back from time to time to see information regarding the next concert in the series.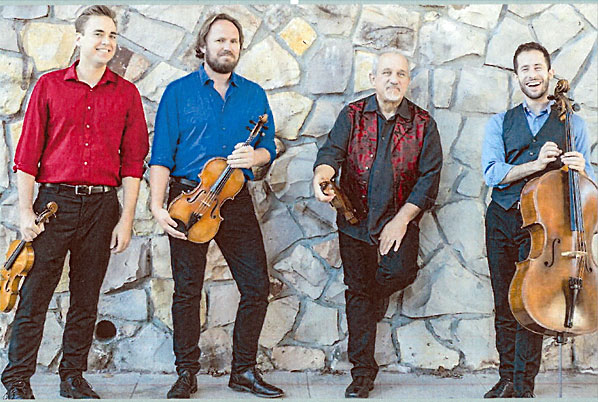 Thursday, July 11th, 2019 at 7:00 pm | Doors Open at 6:30 pm
Admission:  $20.00
The Cedar Grove Cemetery is pleased to present the Quartet San Franciso at our next Gilman Chapel Concerts music event.
Non-traditional in their delivery, the QSF redefiines the sound of chamber music. "If the music says swing, we swing. When the music says groove, we groove."